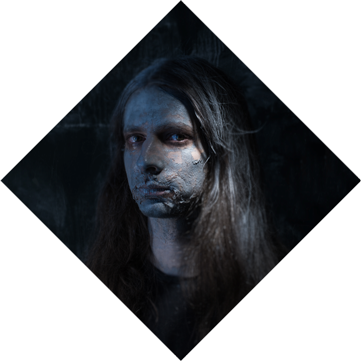 Guitars
In 2002 Christian Münzner joined the band Necrophagist appearing on their 2004 album Epitaph before he left the band due to personal reasons in 2006. In early 2008 Christian joined the progressive death metal band Obscura, with whom he recorded the albums "Cosmogenesis" (2009) and "Omnivium" (2011). They toured with bands such as Cannibal Corpse, Atheist, The Black Dahlia Murder, Nile, Hate Eternal, The Devin Townsend Project and Children Of Bodom to name a few. In 2014 he left Obscura.
In addition to being a prolific solo artist who has released two solo albums he is also a member of the Swedish band Spawn Of Possession, for which he recorded all the solos for the new album "Incurso" (2012).
Christian is endorsed by Ibanez Guitars, ENGL Amplification, TC Electronics and D'Addario Strings.
Further information: