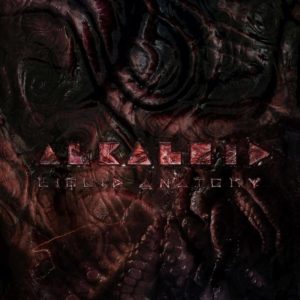 ALKALOID's album: 'Liquid Anatomy'
Release: May 18th, 2018.
'Liquid Anatomy' combines the maturity to be expected from veterans in the field of extreme metal with the fresh approach of a band eager to explore new paths.
'Liquid Anatomy' can now be pre-ordered in various formats from the Season of Mist shop
Line-up / Musicians
– Morean/ Vocals, Guitars
– Danny Tunker/ Guitars, Backing Vocals
– Christian Muenzner/ Guitars
– Linus Klausenitzer/ Bass
– Hannes Grossmann/ Drums
Guest musician:
Emilio Saura/ Additional Percussion on "Azagthoth"
Artwork by Christian Martin Weiss
The album was recorded and mixed by our very own Hannes Grossmann at Mordor Sounds Studio.